Beckman Coulter Act diff Hematology Blood Analyzer
Ac•T 5diff OV enables low-volume labs to advance to 5-part differential analysis at an affordable price. This analyzer delivers accurate test results and a user-friendly software interface in a compact design. Three user-definable patient and action ranges for enhanced flexibility
ELECSYS 2010 Hormone Assay Machine
Designed for medium immunoassay test volumes or as a back-up to main high volume immunoassay analyzers.
The Elecsys 2010 Rack System streamlines processes and allows for smooth implementation of laboratory automation. Offers: 88 tests per hour, 15 channels, Random access Test Menu include: Thyroid Function Tests, Cardiac Functions Assays, Fertility Hormones, Tumour Markers, Anemia Studies and Infectious viral diseases testing.
Hemoglobinometers,
Pulse Oximeters,
INR anti coagulation monitors,
Glucometers,
A1c monitors
Cholesterol analyzer
Beckman Coulter LH780 wot
RDW-SD
Enumeration of NRBCs with every CBC/DIFF is automatic as well, eliminating the need for additional reagents or reflex testing. Even the three principal body fluids - cerebrospinal fluid, serous fluids and synovial fluids - are analyzed automatically
Stat profile pHox Plus L All in One Analyzer
Stat blood gases pH, PCo2, PO2, O2Sat, Stat Hgb and Hct
Electrolytes: Na+, K+, Cl-, Ca2+.
Chemistry: Glucose, Lactate
On board data management system. On board quality control with liquid calibration
Microsample size (Neonatal to adult sample compatible)
Approved for world wide use
Picollo stat analyzer
Single test single test cartridge system for
Stat chemistry,
Stat LFTs,
Stat lipid panel
Stat amylase and lipase tests.
Autopsy and Mortuary equipment including:
Autopsy tables
Ventilated tissue storage cabinets
Body trays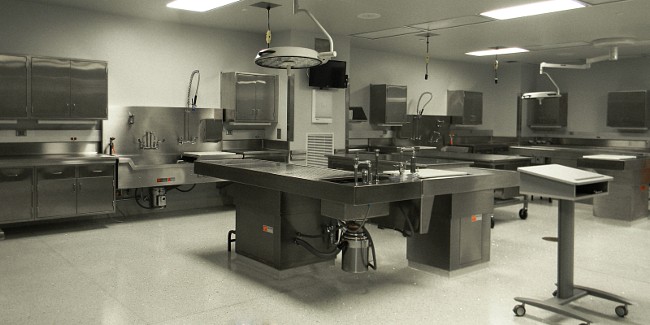 Histopathology equipment:
Hits-Pathology Equipment and Supplies
Automatic tissue processing machines
Microwave tissue processors
Automatic slide strainers and cover slippers
Continous Linear stainers
Tissue embedding stations
Tissue Floatation baths
Stretching tables
Ultrasonic decalcifying automat
Tissue drying ovens, cool plates
Microtomes
Centrifuges, automatic paraffin filtering machines
Lab consumables
Tri-ocular microscopes with digital cameras
Turn key Tele-pathology labs with online tumor boards
Grossing Stations
Embedding Machines
Tissue Flotation baths
Coolling units: Cool plates, table fitted cool units
Cutting Microtome
Fume absorbers
Paraffin recycling station
Slide stainers
Automatic Cover slippers
Automatic combination stainer and cover-slipper
Dissecting tables
Autopsy carts
Hydraulic cadaver carriers
Morgue refrigerators etc.
Centrifuges
Branding and Labeling Rotoscriber
Microscopes and digital histopathology cameras
Automatic slide scanners
Turn key Tele pathology suite
Autopsy Equipment
Mortuary equipment and supplies